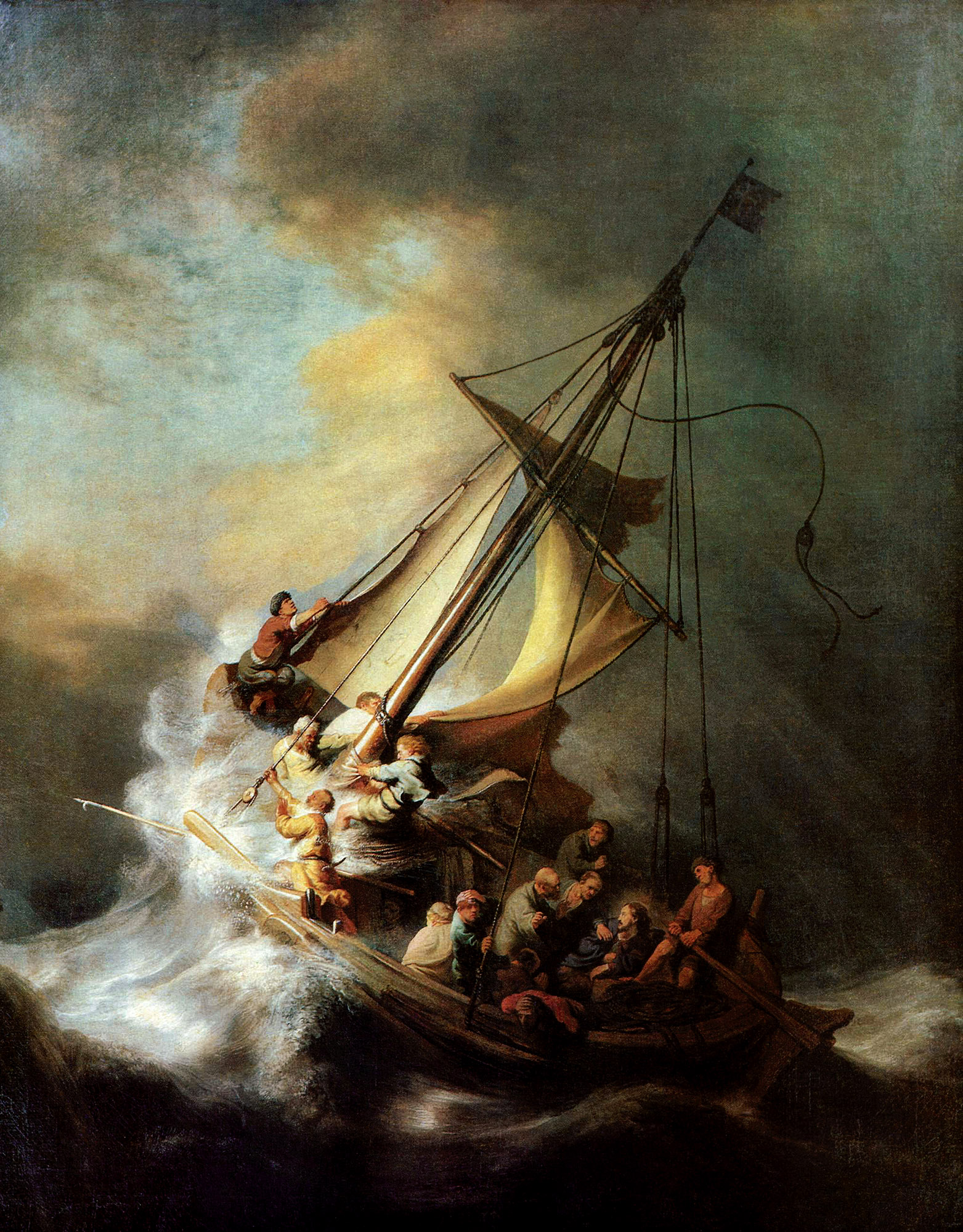 You've probably asked God for clear direction maybe 1,000 times. I just finished an intense time of prayer over a week or so asking God where He would like me to go. I feel like I got two answers to my petition. Not bad. Now, admittedly they are subjective but maybe they will help you too.
The first came when I saw this picture of Christ asleep in the boat during a storm. Rembrandt painted it thinking about the passage in Mark's Gospel. The whole group of them are in a really bad storm and they need every hand on deck to bail water but Jesus is sleeping. So, they wake him up. Maybe sounding a little grouchy Jesus says, "Why are you so afraid? Do you still have no faith?"
I was shocked by my thought at reading this. What kind of Christian am I? Do I panic in tough situations or do I have faith? What should Jesus' disciples have done? Row, bail, keep moving and trust that since Jesus is with them they will make it through. Jesus calming the storm was the disciples failing the test.
Would I fail my test?  Hard question. So, the first answer to my days of prayer was to keep bailing and keep rowing…but where was I going?
At the end of ten days of regular and sometimes intense prayer about this I was in the middle of some meetings in Berlin. One of they guys in the meeting was either talking to us or praying… I honestly don't remember. What I do remember is that he mentioned Abraham and how God called him (Genesis 12:1). Abraham did not know where he was going but he knew he had to go.
So for me, I'm not sure where I am going professionally but I do know that I am to keep rowing, keep moving. I will hammer away as a missionary to Europe, I will keep working on a couple of publishing projects, I will keep serving my family as it goes in its clear direction.
I am grateful to God for answering my prayers..