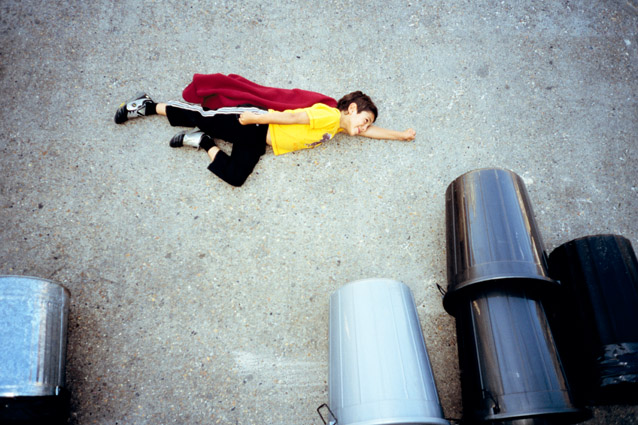 I just started reading the blog posts of Human3rror – John Saddington. I liked this one so much I took the whole thing and am putting it here. But go and read it on John's blog. He has a lot of other great things to say.
The problem is that although I sometimes feel like I'm Superman, in reality it's just because my perspective is a bit different than everyone elses.
If you look at me from one angle you'll see that I'm barely off the ground… in fact, I'm just faking it.
*sigh*
It's one of those days today. (( Human3rror – I Break Stuff., http://human3rror.com/ -last visited Apr. 14, 2009-.)).