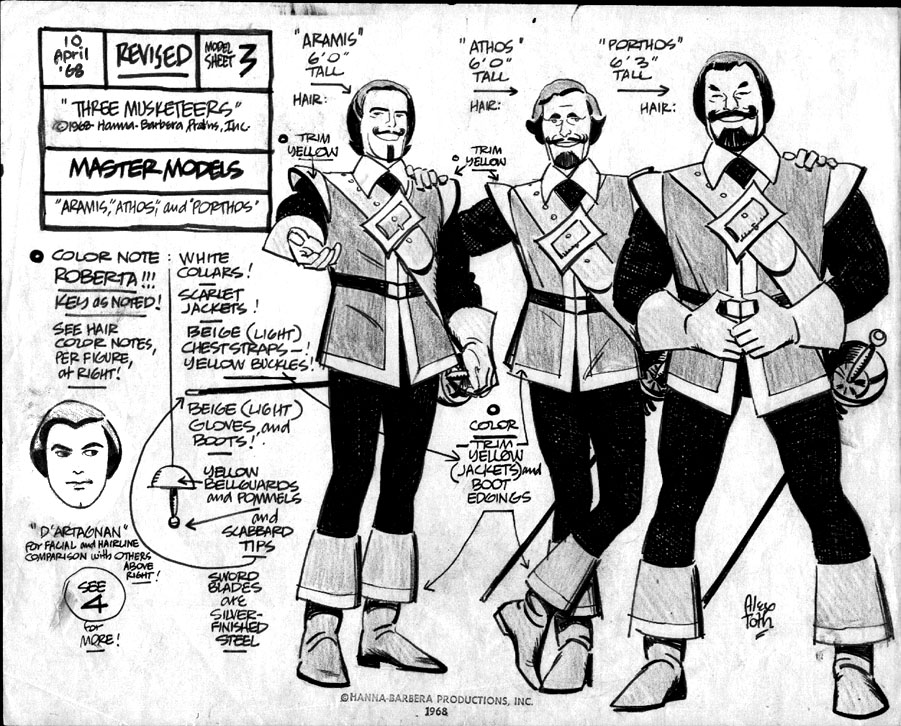 "Hate my friend and I'll hate you" is a great thought to start out your quite prayer time with Jesus. Not that I said that to Jesus. I sat down this morning to think and pray more about 1 John chapter one and was stopped again by F.F. Bruce. One of the things he said about verse 7 was, "To be severed from the fellowship of Christ's people is to be severed from the fellowship of Christ Himself, so closely are He and His people joined." The short version is, "Mistreat my buddies and you're out!"
The caffeine from my morning coffee just kicked in so maybe this could be stated positively instead. How about, "I'll bless those who bless you and curse those who curse you." (Gen 12.3) That has both positive and negative in it. I also thought of the Three Musketeers. (I got the picture from Alex Toth ). We should all be defending each other. I guess this is also why the Bible says, "Husbands, in the same way be considerate as you live with your wives, and treat them with respect as the weaker partner and as heirs with you of the gracious gift of life, so that nothing will hinder your prayers." (1 Pe 3:7) So, if we 'break fellowship' with our wives then God will think twice before answering our prayers and maybe not even answer them. That is solidarity!
The collateral damage for treating people wrongly is pretty heavy. Think twice before moving ahead and always be humble.